Talentia Human Capital Management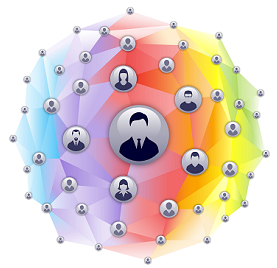 Talentia HCM is a state-of-the-art HR Management software. Originally designed and constantly updated by Talentia Software, it offers one of the leading HR Management software solutions worldwide.
Talentia HCM integrates modern software tools incorporating the latest developments in the Human Resources industry. It is multi-lingual, supports Greek and it is fully compatible with the Atermon Time & Attendance Management and Payroll Systems.
Our close collaboration with Talentia Software enables us to design and implement integrated HRMS solutions, fully compatible with our Time and Attendance Management and Payroll systems.
We offer an HR software which connects people and helps you redefine the way you work.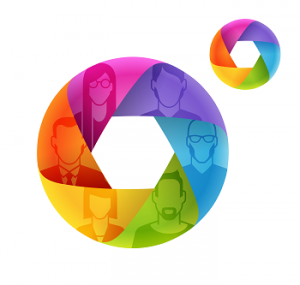 Talentia's HCM People module is a powerful HR software which collects post and employee information and offers invaluable intelligence in the field of HR management. It is a flexible, easy-to-use HR information system (HRIS), which combines integrated HR management functionalities with a user-friendly self-service environment addressed to both employees and managers. It also integrates work flow generation and rationalisation process functionalities. It improves result generation procedures, offering to HR professionals the insight they need to make informed decisions.
Talentia HCM helps you manage and stimulate your staff more effectively, by:
Managing all information necessary for regulatory compliance and smooth implementation of day-to-day HR procedures;
Improving the fucntions offered to employees and their managers across the organisation, through an easy-to-use self-service environment;
Increasing productivity and helping employees handle actively their duties through notifications and alerts;
Providing vital business intelligence to guide key HR initiatives;
Unlock the value of your staff with our 

performance evaluation

software.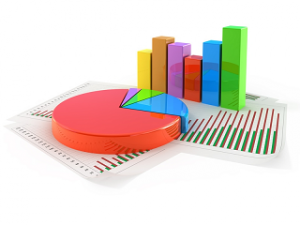 Talentia HCM Performance is a flexible staff evaluation management software utilising Internet and work flow technologies to rationalise and improve the entire evaluation procedure, from setting and reconciling performance targets and development activities to managing staff evaluations and reviewing staff performance.
The Talentia HCM module is designed to match the applications you are currently using to manage evaluations and reflect the way you want to work. It allows you evaluate skills and qualifications as well as revenue targets, and can be regulated to manage either simple, individual staff evaluations or a constant flow of evaluation in several implementation stages.
Talentia HCM Performance is effective because it:
Renders the management of evaluations easier and more transparent;
Helps align personal and team goals with general cross-organisation goals;
Promotes accountability and consistency;
Offers business intelligence to guide general HR decisions, such as: salaries, succession, careers, training and development.
Identify

and

recruit

the best talent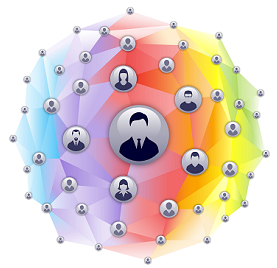 Recruitment is a critical activity for every organisation today. Companies have to be able to gather, respond to and manage an increasing volume of CVs. They need to be able to use internal and external talent pools to identify the perfect candidate for each vacancy. And, where particular skills are in short supply, they have to be able to respond much faster than ever before to secure the best people.
Talentia's recruitment software is designed to help manage the complete recruitment process. It streamlines and speeds up all of the administrative activities associated with recruitment – from the specification and posting of job vacancies, to managing CVs and organising each stage of the interview and selection process.
Since you can manage all of your recruitment activities through a single system, it's much easier to report on the effectiveness of your recruitment campaigns.
You'll be able to track vacancies and who applies for them and analyse recruitment costs, time to hire and applicant-to-hire ratios and other key data, so that you can see how well you, and your suppliers, are performing.
Talentia's HCM Recruitment software streamlines your recruitment process by:
Providing a single, integrated approach to recruiting
Allowing job vacancies to be posted to internal or external websites
Making it easier to manage and process job applications
Providing powerful query capabilities that help identify the most appropriate candidates
Allowing you to track the progress of individual candidates as well as complete recruitment campaigns
Flexible software for
aligning

and

managing

development procedures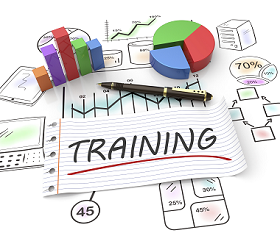 Talentia's training software allows you to easily identify the development needs of your employees (in the context of both current and future requirements) and link these needs to appropriate learning and development activities. It also provides tools to help you administer a wide range of training activities.
Talentia's HCM Training software allows you to set up a comprehensive library of development activities, with associated descriptions, requirements, availability, dates, costs and other relevant information. As training needs are identified, the appropriate development activities can be proposed. The HR software system handles a wide range of activities, from projects and assignments to formal training courses.
Since all of the data is managed in one place, it's much easier to keep track of development activities across the company. You'll be able to review personal development plans to see what activities have been completed, and which ones are still outstanding or have been missed, so you can take remedial action if necessary. And, you'll be able to see which activities are the most popular, which ones are rarely used and where training budgets are being spent.
Talentia's HCM Training focuses employee development by:
Making it easy to identify current and future training requirements
Helping align development needs with appropriate development activities
Recording development plans and associated activities, so that plans can be managed and monitored
Reducing the administrative overhead associated with managing training activities, leaving more time to focus on improving the effectiveness of training interventions
A
succession

planning software which helps you create and maintain an advantage in competitive

talent.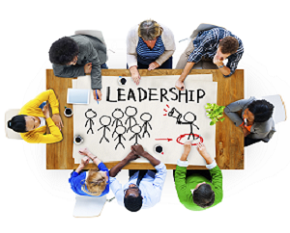 Talentia's succession planning software is a uniquely powerful system for succession and career management. Flexible and easy to use, it brings together all of the data required to support effective succession planning and career development. It not only provides you with a consistent, enterprise-wide view of the skills, competencies, performance and ambitions of your employees, but also provides the tools and analysis you need to make informed decisions about succession planning and career development in the context of the needs of your business.
The Talentia HCM module for succession management and career planning reflects many years' experience of working alongside many of the world's best known – and most demanding – organisations at the forefront of best practice in talent management. Designed to help you identify and develop both successors for the top levels of the organisation, as well as manage broader talent pools, Talentia HCM provides the depth and breadth of functionality that today's challenging business environment demands. And, because every organisation has unique requirements, our succession planning software not only suggests best practice but provides a framework that you can build on to fit your precise requirements.
Talentia Succession and Career creates a competitive talent advantage by:
Letting you track and manage talent across your whole organisation
Helping you create flexible succession plans and talent pools that support dynamic business needs
Highlighting gaps and potential risks in your succession plans and talent pools so you can decide how to address them
Allowing career plans to be aligned with the aspirations of your employees as well as the needs of your business
Encouraging participation from employees and their managers
Providing invaluable information to inform other critical HR activities, such as recruitment and development
Boost your company's efficiency by utilising our advanced  
reporting

solutions.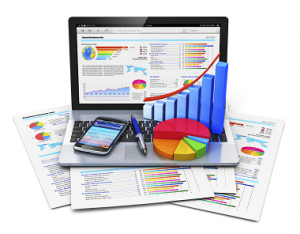 The ability to access, analyse and share HR data is critical to an organisation's ability to manage their human capital effectively. Our HCM software offers exceptional query and reporting capabilities, ensuring senior executives, HR professionals and line managers can gain real-time insight into the issues that are relevant to them.
Our products are integrated with Business Objects' market-leading business intelligence technology. That means you benefit from a proven web-based reporting solution that offers enormous flexibility and depth of functionality.
Any employee, with the appropriate authorisation, can be allowed to generate reports from their desktop. HR professionals across the business are empowered to review a broad range of HR data. Line managers can easily retrieve and analyse data about their teams, and look at information from different perspectives – competencies, performance, retention, etc. They'll be able to identify key issues more easily and reach better informed decisions. Robust security keeps confidential data safe, while an intuitive user interface ensures users can easily access the information that they need (and have permission) to see.
Talentia's HR Reporting and Analytics software improves business performance by:
Providing real-time access to human capital intelligence
Visualising valuable HR data in interactive dashboards
Delivering information that is tailored to the individual users and groups within your company
Helping senior executives, HR professionals and line managers to make well-informed decisions about critical HR issues.
Rationalise the
Survey 360

procedure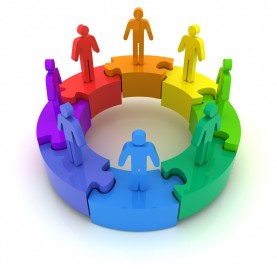 Survey 360 is a particularly useful tool for Management. It offers a broader and more comprehensive insight of employee competences, qualifications, performance and stimulation, through data which could affect their behaviour within the organisation.
HR professionals can easily generate questionnaires within the 360 feedback, by:
Using smart screens which guide the user throughout the process;
Using questions linked to the skills registered in the Talentia HCM system;
Selecting questions from a list of customised questions or creating their own original questions;
Using multiple-choice or free answers; Indicating each question as optional or mandatory.
Organisational Planning Support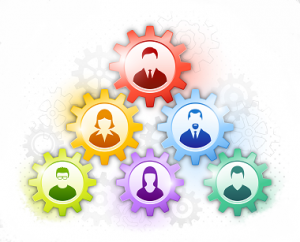 Talentia HCM organisation charting software automatically generates information-rich, graphical and dynamic organisation charts and corporate directories from your HR data.
The Talentia HCM organisation charting module will help you:
Explore the best design for your organisation and plan different scenarios
Support onboarding by showing new employees where they fit in the organisation
Identify key employees for effective succession planning
Equip the HR team with the ability to find people with desirable skills and experience easily
Support operational effectiveness by allowing alternative contacts to be more quickly identified when key decision makers are absent